Objects of transgression with an American flag, computer hardware, manganese stones, mirror, paint, video, dimensions variable.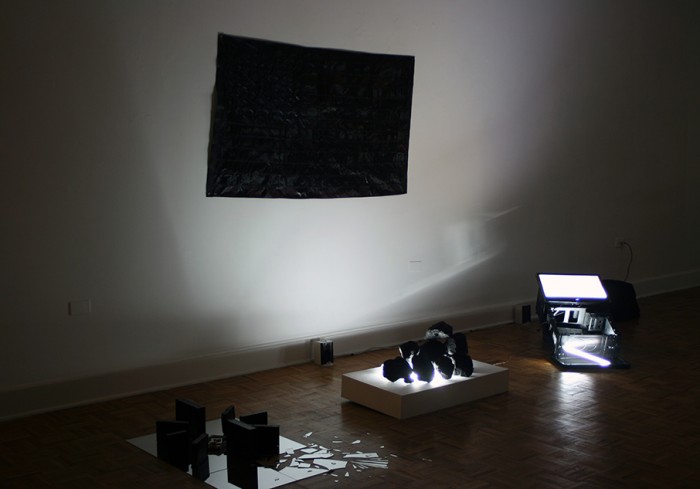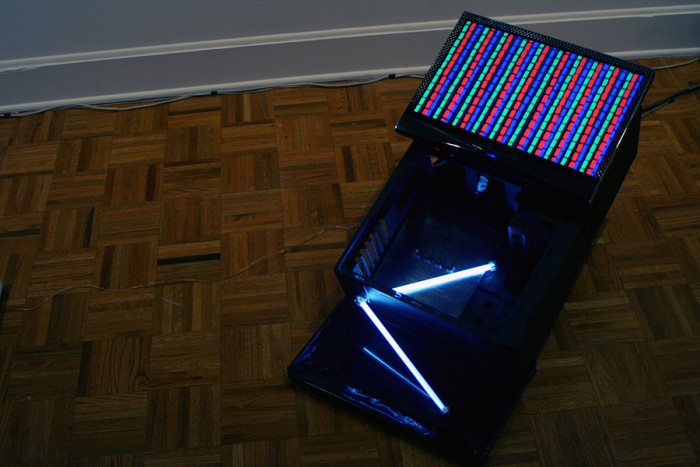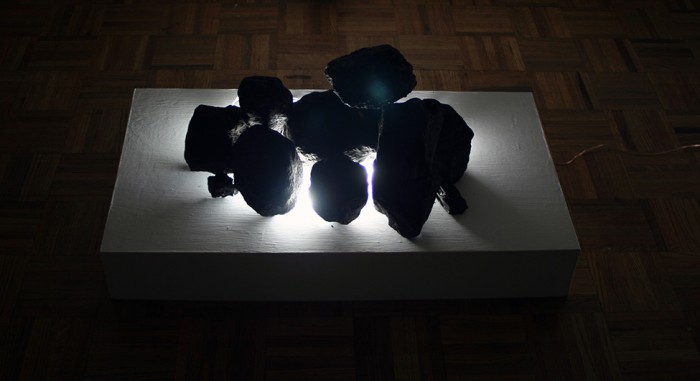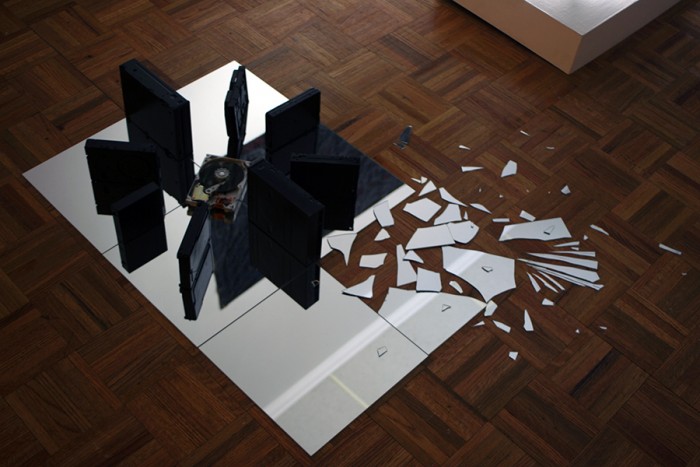 Black Cross, electroluminescent wire, computer hardware and enamel paint on wood, 10 x 5'.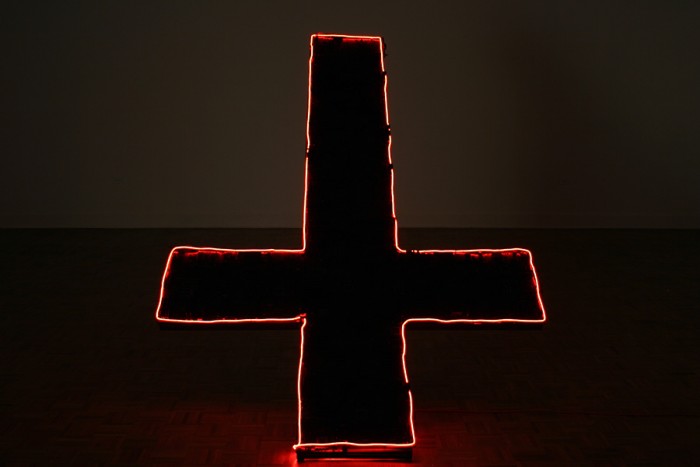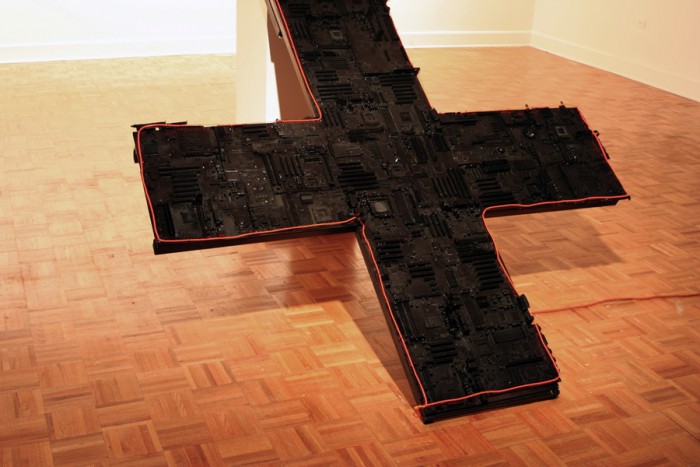 Endless Emanation, cold cathodes, computer cases, enamel paint, dimensions variable.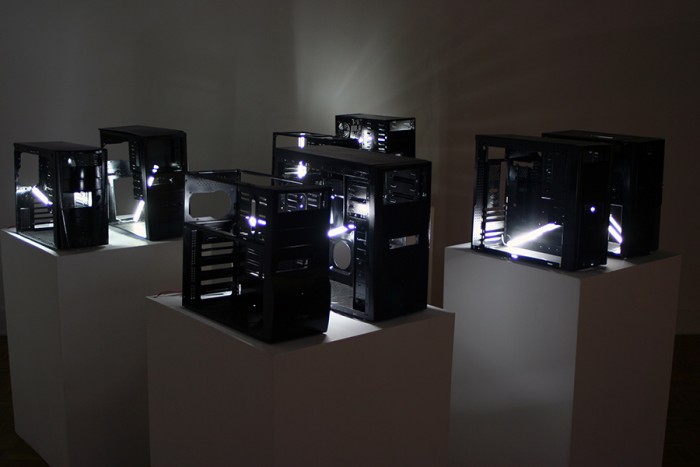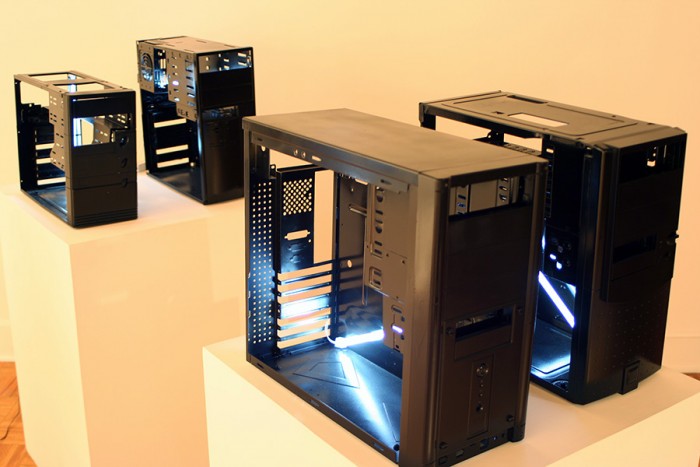 Don't play in the dark, wood, enamel, acrylic paint, and cold cathodes , 21" diameter x 2" depth.